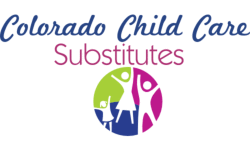 Q. What costs will I save by using CCC's Services?


A. CCCS's rates are all inclusive. When you request a teacher from CCCS it is usually because you have a vacancy to fill. If you were to fill that vacancy yourself you would incur all of the following costs:

Hourly wage
Payroll taxes (Social Security, Medicare, Federal UI, State UI, etc.)
Benefits costs (Medical, Dental, Vision, Pension/Retirement)
Paid vacation, sick days and statutory holidays
Workers' compensation insurance premiums


In addition to avoiding all of the above costs, using CCCS also saves you money by reducing over-time for your staff, eliminating the need to place recruitment ads in the newspaper, reducing your payroll processing costs, and allowing you to easily adjust your staffing levels to match fluctuating enrollment.



Q.​​How can I be sure that the teachers you send me are actually qualified?


A. CCCS Recruiters do extensive screening and background checking of our applicants before they become part of our staff pool. They conduct a detailed interview with the applicants; obtain their criminal clearances; make sure that their health screening is complete; verify their transcripts and E.C.E. course work; validate the authenticity of their educational certificates if they are from foreign institutions; verify their employment record, etc. As standard practice, all CCCS substitutes are required to carry with them to every assignment a file with all of the necessary
documents to prove they fully satisfy all licensing requirements. Should they arrive at your Center without their travel file, we will send out an electronic copy. Center Directors are responsible for checking files before placing a sub in the classroom.
Q. The teacher CCCS places for our school would not be familiar with our curriculum. How can they function effectively?
​A. Typically CCCS teachers have years of child care job experience with a variety of curriculum philosophies. But naturally, at the outset, they will not be expert on every aspect of your specific program. CCCS sensitizes its employees to strictly abide by the guidelines of the school they are in and to execute the teaching philosophy of the school. Therefore, CCCS's experience has been that after a very short orientation and instruction period, they can function effectively in their new environments. You can also make CCCS aware of any key issues the substitute needs to be aware of and we can convey those to the candidate when the assignment is given. In addition, CCCS substitutes are excellent educators that can improvise as needed. The Sub sent to your facility can be better placed in a classroom once you look at their file upon arrival.


​​

Q. Will I be under some obligation to use your service, if I sign up now?


A. No, There is no obligation. It does not commit you to using CCCS services for any period of time. It just allows CCCS to complete some necessary paperwork, without which CCCS could not commence service. Hence, in the future, when you do have a staffing need, all your paperwork will be in place and CCCS can respond to your request immediately.
​


Q. How quickly can you fulfill an order for a substitute?

​​

A. In urgent situations, CCCS can routinely respond within hours after receiving your order. Naturally, the more advance notice you can give, the higher the likelihood of finding an exact match to your requirements.



​​Q. Can we place orders after hours?

​A. Yes, the CCCS office has 24-hr/7-day voice messaging capabilities to accept orders from customers. You may also place orders via e-mail. If an order is placed after office hours, a CCCS Placement Coordinator will act on your message first thing the following morning and confirm fulfillment with you. Last minute requests are difficult to fill due to the high demand of pre- requests on the calendar.



Q. How do we establish how many hours a substitute has worked? ​


​A. Once under contract, you will be given a time sheet that will be used for our employees. Our employee fills out the time sheet as they come and go during the assignment and an authorized representative of your Center signs the time sheet before faxing or emailing to Colorado Child Care Substitutes.


​​
Q. How does your billing work?

A. Customers will fill out payment authorization information when signing up. Major credit cards will be accepted as well as check payments. CCCS bills customers once per week. CCCS invoices show in detail the date and hours each substitute employee worked at your site. All hours that have been signed for by the customer are billable.

​​

REMEMBER


Dependable access to on-demand child care staff eliminates one of your biggest worries.
Avoid all the expenses of advertising for open positions
Easily stay in compliance with staff-to-student ratios
Easily adjust the size of your staff to match fluctuating enrollment
Avoid administrative and payroll headaches
Switch-out under-performing staff with ease
Avoid having to sub in the classroom yourself
Reduce turnover by not overworking your staff
Evaluate teachers on a temporary basis, then decide who you want to hire permanently
Save on payroll taxes, workers' compensation and benefits costs



​
Q. Where do I call to get more information?

A. Contact Us at 303-919-9928 or email at coloradochildcaresubs@gmail.com






Call Today for More Information
​​​

​

​303-919-9928




For Child Care Centers, Preschools, Headstart Directors and Owners