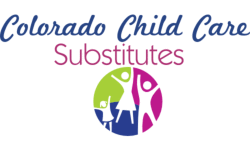 Q. What qualifications are needed to work as a teacher or director?
A. CCCS follows state requirements to qualify its teachers. CCC Recruiters can give you
​further information during your interview. They will also go through your transcripts and point
​out those courses that will count as credits in this regard.

Q .What does ECE stand for?
A. E.C.E. stands for Early Childhood Education. Certain courses offered by higher education
​institutions and community colleges focusing on early childhood development and education
​count as ECE units. A CCCS Recruiter can give you further information during your interview.

Q. Can I bring my child to work?
A. Unfortunately, this is not possible. When you go on an assignment, you are expected to devote your full attention to your job. There are usually resources in your community that you can leverage for arranging child care for your child. If you are placed at a school long term, the school might offer this benefit as part of their total employment offer.

Q. Can you guarantee my hours?
A. CCCS is a full-service staffing agency. CCCS works on fulfilling assignments, as requested by our customers. Hence, CCCS cannot guarantee a certain number of hours, as this is dependent on the mix of assignments and, equally importantly, on your availability and flexibility in terms of accepting assignments. During your hiring interview, your CCCS Recruiter will note your preferences in this regard and will make reasonable efforts to accommodate these. However, you should understand that there may be periods during the week when there are no suitable assignments and you would not be working. The more flexibility you can show regarding your travel radius, the higher your chances will be of getting continuous assignments.

Q. Can you accommodate my schedule?
A. One of the important advantages CCCS offers is to successfully accommodate a variety of schedules. If you need to or want to work only part–time or intermittently or certain hours only, CCCS will direct assignments to you that work within those constraints. You also need to realize, however, that if your restrictions are severe, it will reduce the likelihood of finding suitable assignments for you.

Q. I do not have a car; can I still work?
A. Yes, you can. When an assignment comes up, a CCCS Placement Coordinator will give you the address of the facility and directions on how to get there. You need to find out how you can get to the facility via public transportation. In such instances, you may need to allow for a longer commute time to the assignment. CCCS does not pay employees for commute time.

Q. Can I try it for a few weeks?
A. Yes, you can.


Q.
Can you find me work near my home?
A. CCCS has a broad service area. Therefore, chances of finding assignments close to where you live are good. However, you can also maximize your chances of having assignments by showing flexibility in the distance you are willing to travel for an assignment.

Q. Do I pay any fee for applying?
A. No, you do not pay any fees to CCCS for applying. However, in the course of satisfying state requirements making you eligible for work, there are certain fees that you will need to pay to State agencies and medical institutions. Your local CCCS Recruiter can give you precise information about these fees.

Q. What documents do I need to bring to my interview?
A. You should bring to your first meeting with your CCCS Recruiter a valid picture I.D., your Social Security card, your resume, and relevant school transcripts, showing course work taken in the education and child care (E.C.E.) field, letters of experience and professional references.

Q. How soon can you find me work?
A. CCC cannot provide any guarantees in this regard. However, our experience has been such that, once you are eligible for work and have completed the hiring process, CCCS can typically find an assignment for you within a day or, sometimes, that same day.

Q. Where do I call to set up an appointment?
A. Contact Us at 720-648-3337 or email at coloradochildcaresubs@gmail.com






Call Today for More Information
​​​

​

​303-919-9928